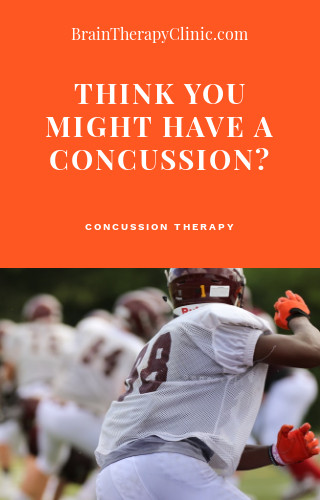 Don't Take Chances With a Concussion.
First Seek an Accurate Diagnosis.
Then If Needed, We'll Treat It Properly!
What Can You Do About It?
If you've had a recent accident and are concerned about whether or not you have a concussion, then start with this free online concussion test.
Common signs of a concussion include: headaches, pressure in the head, memory loss, confusion, light sensitivity, poor balance, trouble sleeping, tinnitus and more.
Always seek emergency care if the trauma has caused large head bumps, or bruises. And never hesitate to dial 911 if the person is experiencing seizures, vomiting or you perceive them to be in trouble.
At The Brain Therapy Clinic We Treat:
Other Neurological Conditions
From the moment you enter our state-of-the-art facility in Peterborough, you will be treated like family.  We provide world-class neurological care and are experts in diagnosing and treating concussions.
Our consultations are free and thorough. Are you ready to experience neurological care at its finest?

At The Brain Therapy Clinic
All You Will Do Is Get Better

At The Brain Therapy Clinic, All You Will Do Is Get Better