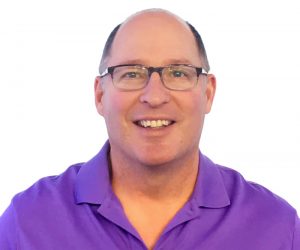 Dr. Ian Horseman

Chiropractor
Dr. Ian is a Chiropractor of 23 years registered to practice with the College of Chiropractors of Ontario. He graduated with a Doctorate of Chiropractic in 1993 from the Canadian Memorial Chiropractic College. He currently owns and operates Brain Therapy Clinic where we specialize in functional neurology, vestibular therapy, and postural correction as well as musculoskeletal and nervous system deficiencies. He has completed over 2700 hours of PhD level neurology courses in traumatic brain injury and vestibular system therapies, specifically concussions, degenerative brain disease, headaches, balance and gait, vertigo and numerous brain based conditions. In the past Dr. Ian have taught world-wide on the Pettibon postural correction protocols, scoliosis and TMJ, and over the last 5 years teaching other professions Functional Neurology and concussion management all over Canada.
At Brain Therapy Clinic we are a multi-modal facility with several specialties. Primarily we deal in disc rehabilitation and postural correction using decompression therapy as well as Pettibon spinal moulding techniques and protocols. Over the last 5 years we have integrated Functional Neurology into the clinic successfully. The integrated system we developed, Postural Ocular Neural System (PONS) combines the 20 years of Pettibon experience Dr. Horseman has along with his 1000 hours of additional neurology training to produce the best outcomes possible.
For neurological testing and rehabilitation we have a Videonystagmograph (VNG) and Neuro Sensorimotor Integrator (NSI); both of which are invaluable tools in our clinic.

For physical rehabilitation we utilize three different spinal decompression tables for various conditions, IFC, cold LASER therapy, Shockwave therapy, biomechanical manipulations and hyper/hypo-therapy. We also provide instruction in exercises designed to be performed at home in order to continue with the patient's rehabilitation.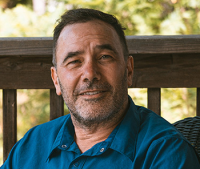 Mark Nicol

Registered Psychotherapist (Qualifying)
Mark is delighted to be back in the Peterborough region, as he knows it well having lived there while attending university.
As a Registered Psychotherapist (Qualifying), Mark works with clients' to ensure each individual is receiving holistic, compassionate treatment that helps each one achieve their mental health goals. His treatment philosophy is:
"As a member of your wellness team, I believe in a collaborative and pragmatic approach that employs compassion without judgement, to help you realize your goals, however you define those within the context of the therapeutic environment."
Mark brings 26 years of health-related expertise to his practice, including several years spent with two major Canadian pharmaceutical companies.  He holds a Master of Arts Degree in Counselling Psychology (MACP) from Yorkville University in Fredericton, New Brunswick, a Master of Business Administration (MBA) from Athabasca University, Athabasca, Alberta and a Bachelor of Administrative Studies (BAS) and Bachelor of Science in Biology (BSc) both from Trent University, Peterborough, Ontario.
His areas of expertise include:
Anxiety & depression; Addictions; Grief Counselling; Work & relationship challenges; Anger management; Eating disorders, Mental health for seniors & care givers; and Post-traumatic stress disorder;
His practice also includes treatment for the elderly and First Nations populations.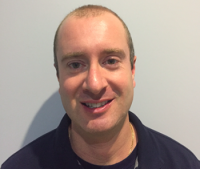 Kyle

Neurological Therapist
He studied at the University of Western Ontario and graduated with a degree in Kinesiology. Kyle currently is working as a Chiropractic Assistant and runs the Neurological Department at the clinic. Taking pride in his work, Kyle is looking forward to helping anyone in need of treatment from brain related injuries. He has always had a love for sports and an active lifestyle. He enjoys running, golfing and boating.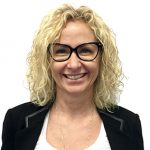 Lynda is the clinic manager for Brain Therapy Clinic. She became part of our team just over twelve years ago. Lynda has her CPT (Certified Personal Trainer) certification from Can Fit Pro, along with her First Aid and CPR. She worked as a personal trainer at various local health and fitness centres. From that experience she gained knowledge on how to motivate individuals towards living life with longevity through wellness. Lynda enjoys quality time with her family, along with weight training and hot yoga. Patients have come to identify Lynda as Lynda one.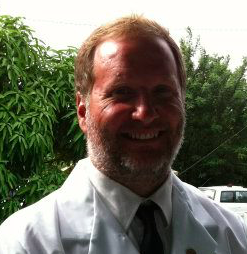 Dr. Mike Fagan DC

Chiropractor & Acupuncture Provider
Dr. Michael Fagan is a Chiropractor with 17 years of clinical experience.  He received his Doctor of Chiropractic and Certification in Acupuncture from Northwestern College of Chiropractic in Bloomington, Minnesota in 2000.  He has been licensed to practice Chiropractic in Ontario since 2001.  Dr. Fagan is a 2015 graduate of Ross University School of Medicine.  Dr. Fagan has practiced in Bobcaygeon since 2001 and has worked with Dr. Horseman since 2011. Dr. Fagan has extensive training in Geriatric Care, Sports Injuries, Active Release Techniques, and nutrition.
Dr. Fagan will is also providing acupuncture and functional medicine services in Peterborough and is accepting chiropractic patients in Bobcaygeon.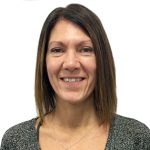 Maureen

Clinic ST (Spinal Technologist)
Moe is our clinic ST (Spinal Technologist). Moe guides patients through their treatment phases and home exercise routine. She joined our team over eleven years ago. She has her CPT (Certified Personal Trainer) certification from the YMCA, Certification in Nutrition and Wellness from Can Fit Pro, along with her first aid and CPR. Over the course of her eleven years with us, she has attended many of Dr. Horseman's seminars on postural correction and functional neurology. Moe enjoys weight training, reading and spending quality time with her family.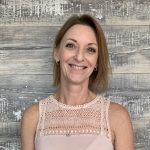 Alyson


Clinic ST (Spinal Technologist) & Patient Specialist
Alyson is the newest edition to our Brain Therapy Clinic team. She is one of our patient specialists, she assists and guides patients through their treatment phases and home exercise routine. Alyson enjoys watching nature documentaries, true crime documentaries, chick-flicks and comedy movies on Netflix. She also loves to bake delicious sweet treats as well as garden, Alyson lives with her 2 sons and loves to walk local trails with them.